Onboard employees better, smarter and faster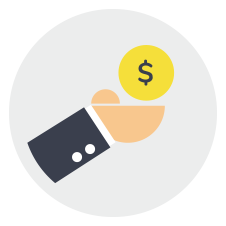 Designed for Human Resources & Payroll teams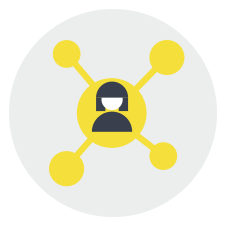 Eliminate manual work & automate workflows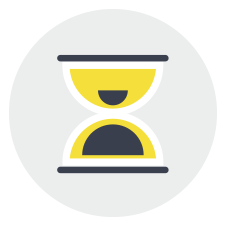 Perform time-consuming compliance checks instantly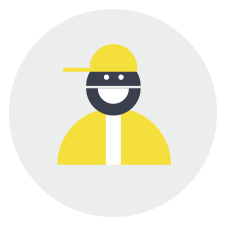 Enhance your employee experience before Day 1
BOOK A DEMO
Dive deeper into Wrkr READY
Easy & quick employee enrolment:
Say goodbye to endless emails and calls for data collection. Transfer candidate information directly from your other systems.
Onboarding workflow customisation:
Configure, streamline, and automate your onboarding workflows with customisable templates for different job roles and departments.
Automatic task completion reminders:
Save time by automatically tracking onboarding progress with dashboards and sending task completion notifications.
Centralised & secure data storage:
Improve employee data privacy standards by managing their data in an easy-to-access, centralised and safe space.
Personalise with your branding:
Save time and money by customising our solution with your branding and design to create a unique onboarding solution.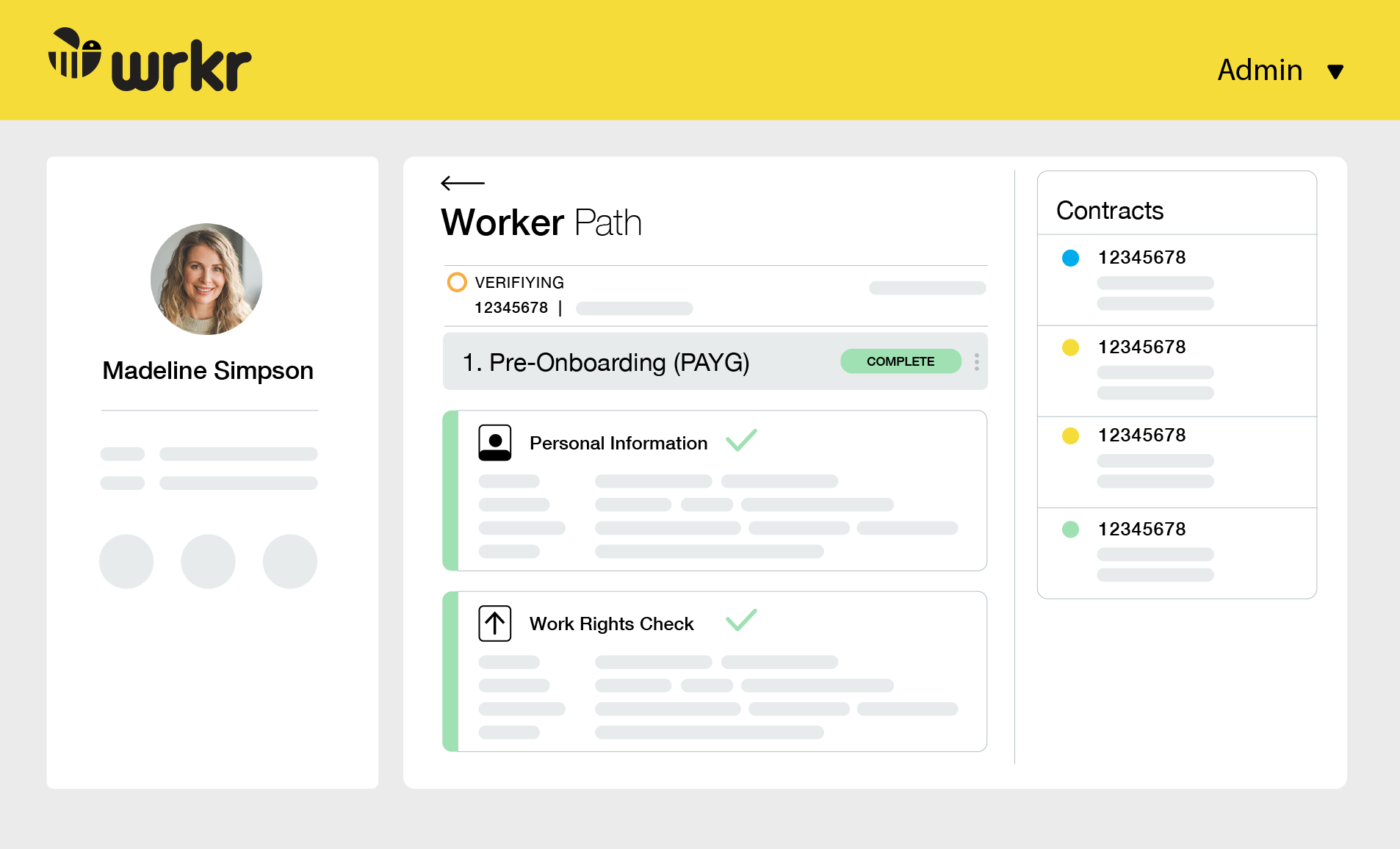 Risk Management:
Mitigate risks of non-compliance, data breaches, workplace accidents and other incidents through real-time compliance checks
Snapshot of the workforce:
Get visibility across your employee lifecycle, starting with onboarding through to the end of their tenure.
Make quick and informed decisions:
Measure your onboarding process efficiency by quickly identifying the areas of concern or success with real-time dashboards.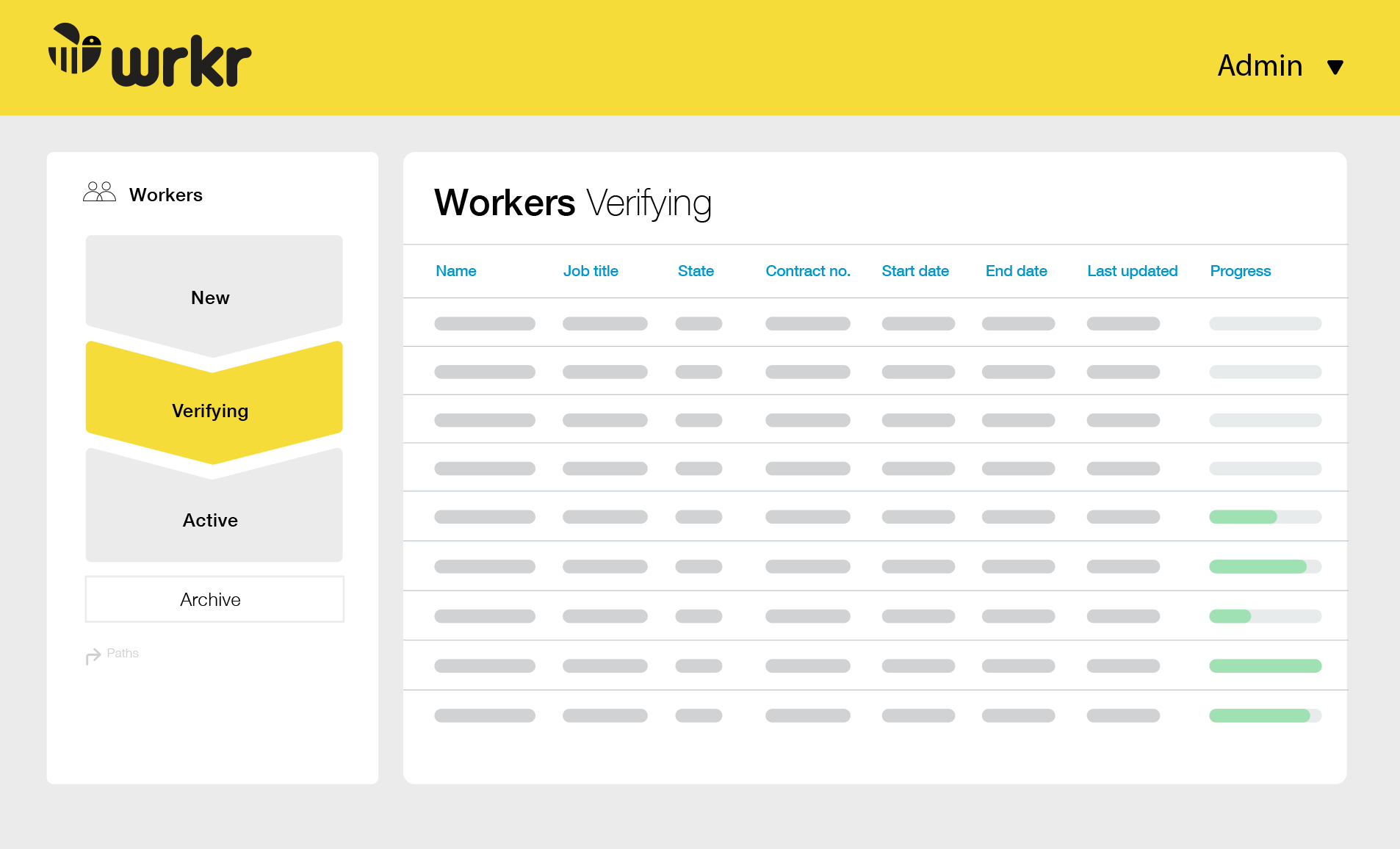 Real-time verification:
Conduct identity, work authorisation, visas, industry-specific credentials & certification checks instantly.
Sensitive data collection:
Enable employees to verify banking details and tax file numbers in our cloud-based application in real time. Regulatory bodies like the ATO, ACCC and OAIC authorise Wrkr to authenticate sensitive information.
Contractor entity checks:
Verify a contractor's credentials instantly and mitigate the potential risks before entering a business relationship.
Expiry notification for credentials:
Send automated reminders to employees to renew their credentials and ensure the compliance standards are met.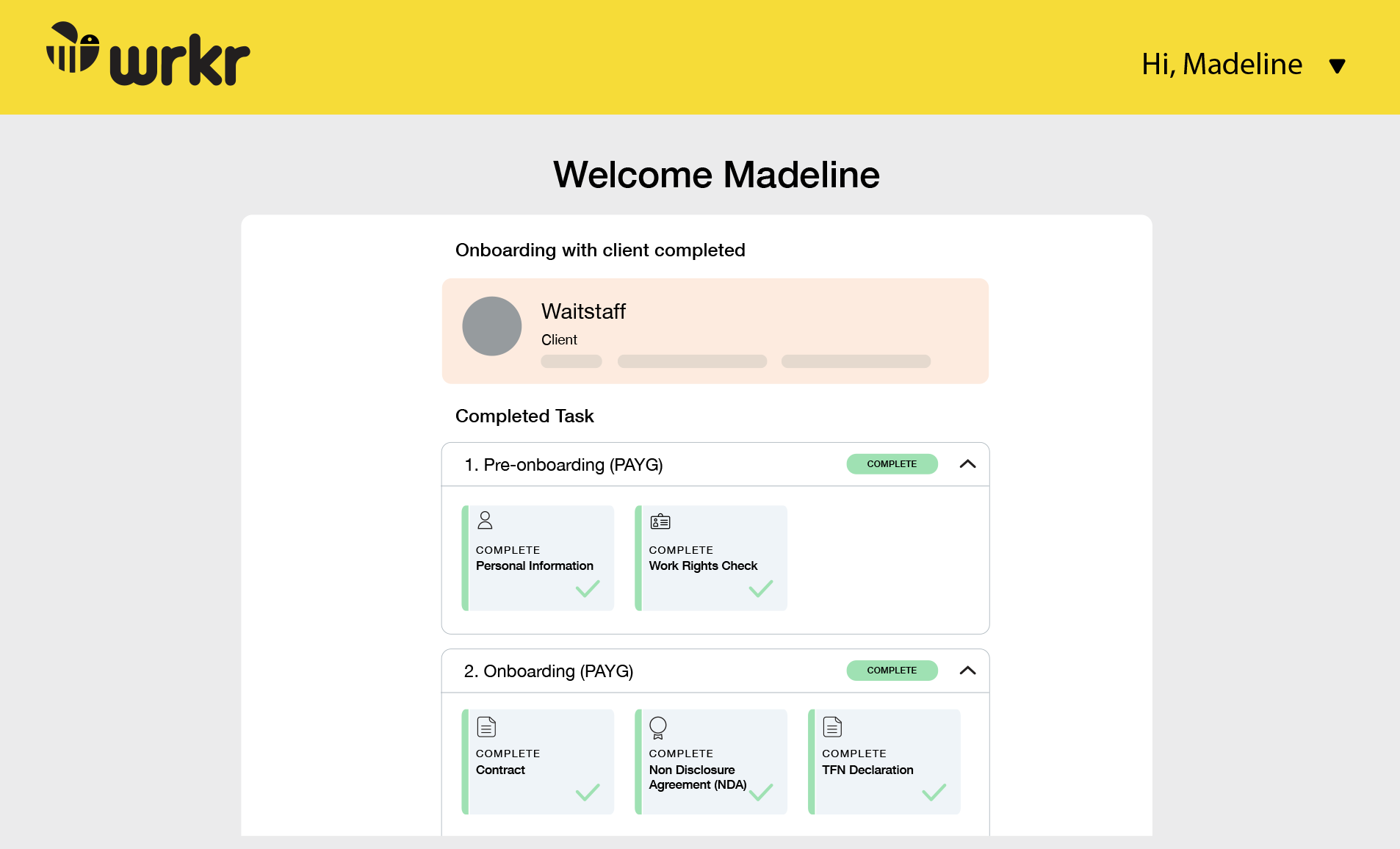 Self-serve onboarding:
Onboard your employees with an intuitive user interface that boosts onboarding efficiency and increases employee engagement.
Mobile Accessibility:
Let employees complete onboarding tasks via their mobile devices, anywhere, anytime. No more paper, back-and-forth emails or calls to HR.
Digital document signing:
Make contract signing more secure and efficient by enabling employees to sign and authenticate documents electronically.
Improved onboarding experience:
Find all information regarding your onboarding, payments, compliance, credentials, policies, and benefits in one place.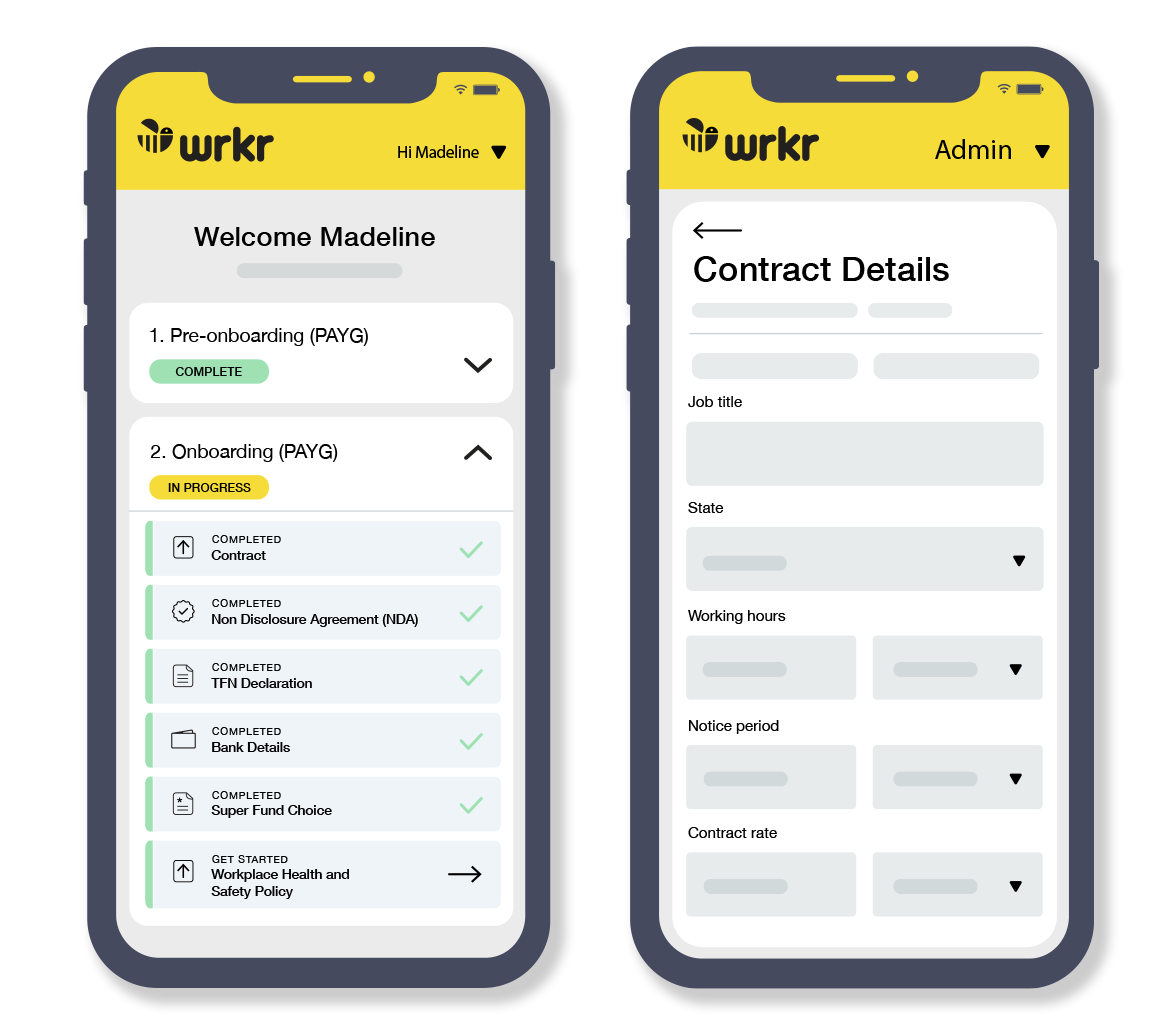 "The Wrkr team tailored their solution around us. They understand our business and put in place a platform that reduces cost and drives efficiency. Contractors, clients, and our team enjoy a better experience.

Michael Paine

CEO of Consortio
READ CASE STUDY