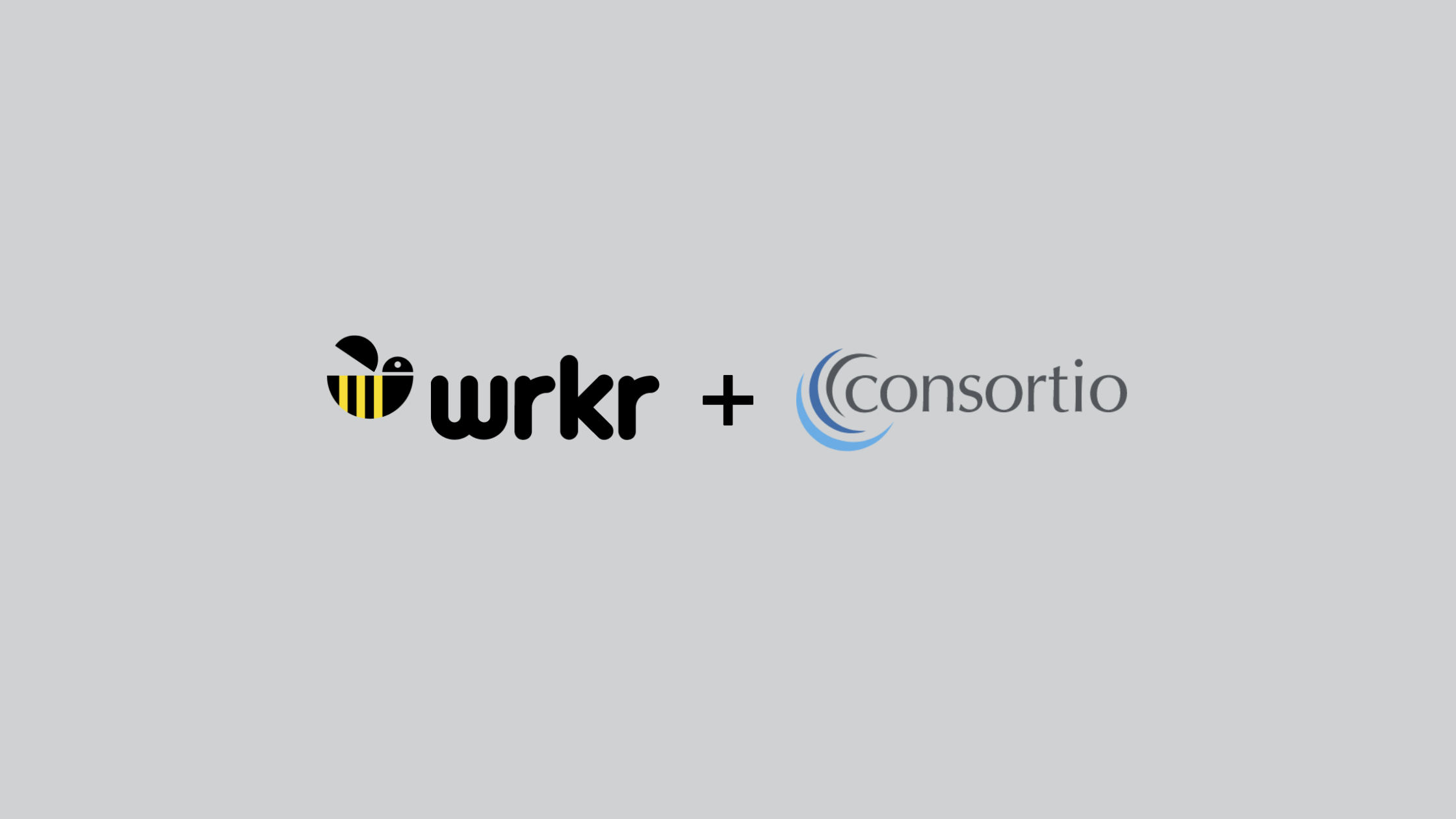 Consortio's CEO, Michael Paine, explains why they chose Wrkr READY as their onboarding solution for contingent workers.
Customer Industry: Managed Employment Services
Number of employees: 50 employees
Location: Sydney
Customer Requirements: 
Improve candidate and client experience

Save time by automating compliance checks and onboarding workflows

Real-time compliance verification 
Workforce supply and management is challenging for every business, especially large corporations. A new deal or project can suddenly require a whole new workforce. That's where Consortio comes in. Specialists in contingent programs, Consortio helps companies scale their workforce quickly by assisting them to source, engage and manage talent. And that's not all; the company also specialises in process automation and business intelligence. 
As the CEO of Consortio, Michael Paine keeps a close eye on emerging technology and how it can help deliver better client solutions. When Michael heard about Wrkr READY, he recognised it could improve how Consortio managed onboarding and ongoing compliance for contractors.
Onboarding roadblocks faced by Consortio
Before using Wrkr READY, the team at Consortio faced a few challenges that slowed down their onboarding process. 
Sensitive data was handled through multiple touchpoints, including emails and contracts.

Employees often shared incorrect tax file numbers and bank account details. 

Data errors had to be corrected manually across various systems. 

The admin team had to chase employees who lagged during onboarding.
These drawbacks took time away from the team and slowed the onboarding process.
How Consortio uses Wrkr READY to improve compliance 
The team at Consortio wanted to make it easier to manage employee data, and with Wrkr READY, the team:  
Easily captured and verified employee details. 

Automatically shared data across various systems, including payroll platforms. 

Automatically created contracts and policies, including auto updates when information changed. 

Got the contracts signed digitally and seamlessly did contract amendments and extensions. 

Sent customised reminders during and after onboarding to ensure compliance. 
These features promised to save the Consortio team hours and boost compliance without extra effort. 
Teamwork makes the dream work 
With help from the Wrkr team, Consortio integrated their technology ecosystem and exported a trove of candidate data into Wrkr READY. Both teams worked together to design workflows for candidate data that would leverage the Wrkr platform and integrate with existing systems. Regular working groups were set up to test and track integrations, monitor improvements and action any feedback. 
Both companies continue working together to ensure Consortio gets the most out of the Wrkr READY platform. 
"The Wrkr team tailored their solution around us. They understand our business and put in place a platform that reduces cost and drives efficiency. Contractors, clients, and our team enjoy a better experience.

- Michael Paine, CEO of Consortio
Wrkr READY has completely changed the way Consortio handles compliance during onboarding. More streamlined compliance management has improved how the Consortio team works with clients and contractors, creating a better experience. 
With Wrkr READY, Consortio can securely gather sensitive information from new employees, including personal details, Australian working rights checks, vaccination status, tax file numbers, bank and super details, and more.
Candidates input their own information, allowing the Consortio HR team to automatically generate contracts using ready-made templates. If contract amendments or extensions are needed during an employee's lifecycle, this can be managed seamlessly via document generation and digital signing capabilities. If contracts are changed, appropriate alerts are automatically sent to all parties. 
Consortio now saves hours of admin time when onboarding new contractors, and the team can rest easy knowing key compliance moments are automated. Overall, managing vast amounts of contractor information is much easier for the team.
Data is managed in one place, employee details are easier to collect and verify and information is securely shared across systems reducing the risk of a data breach. This streamlined process has allowed Consortio to scale its services and work much faster! 
"I'd recommend Wrkr because of their market reputation and credibility within the business. The leadership group has a lot of experience in the regulatory compliance space, and that's great for our clients and us.

- Michael Paine, CEO of Consortio
Interested in learning more about Wrkr READY?
Book a free demo. We will be happy to chat and see how we can help you to simplify your compliance!