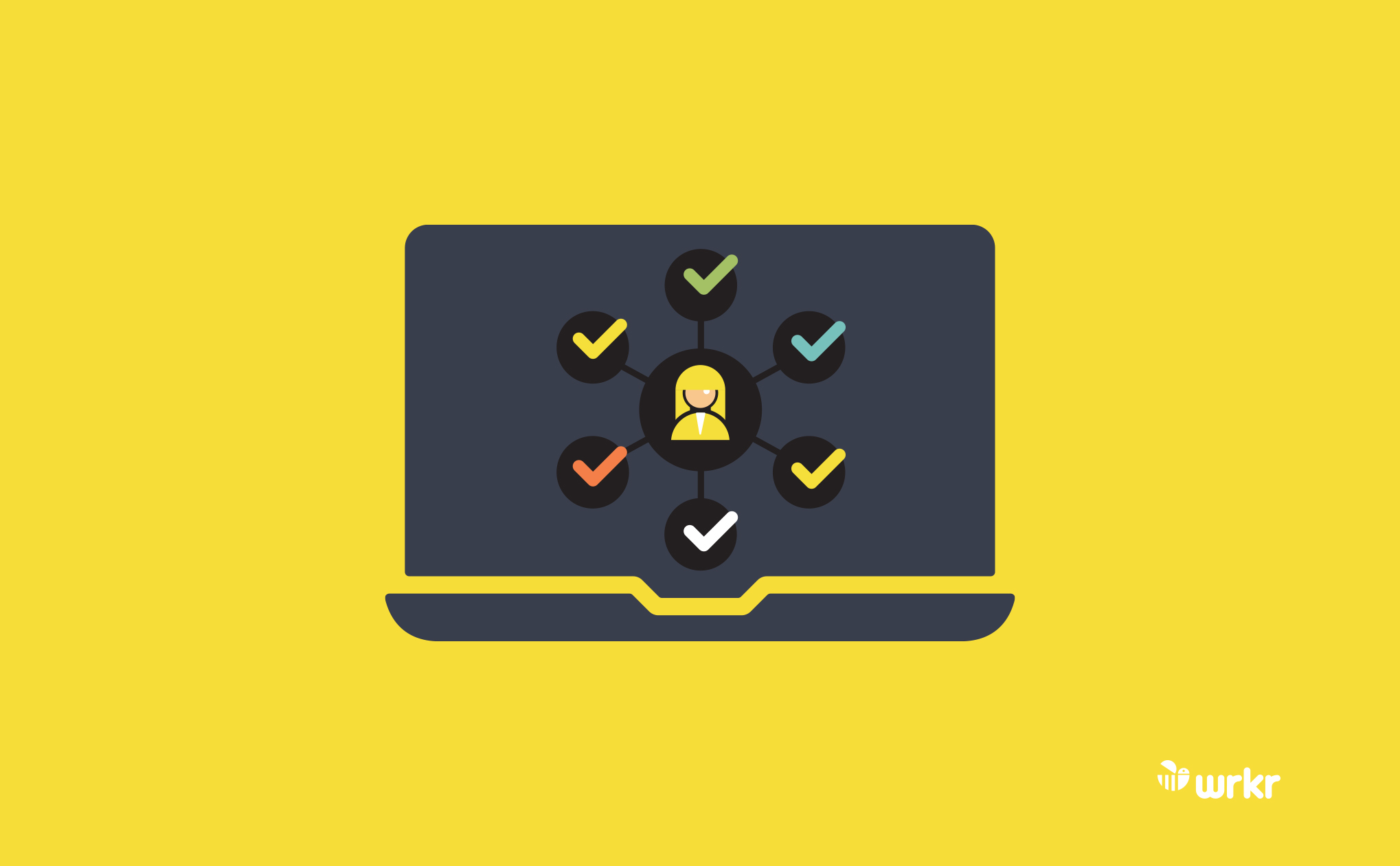 Digital solutions offer a range of benefits that can help to improve your employee onboarding process.
Employee onboarding is crucial in any organisation as it sets the tone for the new employee's experience, where the early impressions can help maximise satisfaction in their new role. Traditionally, this process has been inefficient, with lots of manual work for employees and employers. Businesses now navigate a unique worker experience where hybrid or remote first approaches are being tested.
There is increasing focus on improving engagement of the diversified workforce and managing the onboarding processes while handling employee data efficiently and securely. Hence, businesses are quickly adopting technology and digital-based experiences to make their employee onboarding process more efficient, effective and engaging for new employees. 
In this blog, we discuss the following:
The term digital onboarding
The need to digitise your onboarding process
The benefits of using digital onboarding solutions
How can Wrkr Ready help streamline your onboarding and compliance processes?
Let's dive deeper!
What is digital onboarding?
Digital onboarding is introducing and integrating new employees into a company's culture, policies, and systems through digital solutions. The goal is to;
Make new employees feel welcome.
Familiarise new employees with the business processes, company culture, and policies.
Gather employee information and verify it in real-time
Track the progress of new employees through the onboarding process
Ensure new employees receive the support and resources they need
Why should you digitise your employee onboarding process?
Digital solutions are transforming how businesses operate, and the employee onboarding process is no exception. The traditional approach to employee onboarding often involves lengthy paperwork, manual HR processes, and accessing different systems for policies/training, which can be time-consuming, costly, and ineffective.
Digital onboarding solutions like Wrkr Ready are revolutionising the HR industry. It helps HR and payroll teams to streamline their onboarding processes by making them faster, smoother, more efficient, cost-effective, and accessible for both the new hire and the employer.
By digitising the process, HR teams can:
Increase process efficiency by eliminating manual work
Improve collaboration to eliminate errors and mitigate risks
Enhance onboarding experience to improve employee engagement
Secure data management with increased employee data privacy
Provide real-time insights for quicker decision-making
Reduce employee onboarding costs and get employees productive faster
Six benefits of digitising your employee onboarding process
Increasing process efficiency by eliminating manual work
Digital onboarding solutions automate many repetitive and time-consuming tasks involved in the onboarding process. By automating and streamlining the onboarding process, digital onboarding solutions can significantly increase the efficiency of HR teams. Therefore, HR teams can process more new hires in less time, freeing up time for strategic initiatives.
With Wrkr Ready, HR teams can automate the following onboarding tasks;
Collecting employee data such as personal information, bank details, COVID-19 declaration, tax file number and declaration, superannuation details, etc.
Automated verification of conducting compliance checks like ID, work rights, Working with Children check, TFN, ABN, and industry-specific credentials.
Generation of contract documents based on selected template and candidate details entered previously.
Digital document signing capabilities for the employee to sign contracts and other policy documents with ease
Functionality for HR teams to amend and extend existing employee contracts eliminating the need for double entry
Sending notifications to complete the onboarding tasks and submit the necessary documentation
Notification for employer teams when an employee's credentials, contract or policies are nearing the expiry date
Improving collaboration to eliminate errors and mitigate risks
HR teams can easily collaborate with other departments and new hires using digital onboarding solutions. They can eliminate manual, paper-based, or email-based onboarding processes, which are prone to errors, costly and delays the new employee's start date leading to frustration.
Wrkr Ready eliminates manual paperwork and reduces the risk of errors in critical data, such as banking information, superannuation details, tax forms and emergency contact information. Also, sensitive employee information is stored safely and accessed only by authorised individuals.
Failing to comply with legal and regulatory requirements during onboarding can result in penalties, legal issues, and reputational damage. Wrkr Ready ensures that all necessary forms and documents are completed and verifies the data in real-time to meet the compliance requirements.
Enhancing the onboarding experience to improve employee engagement
A digital onboarding process can provide a more engaging and interactive experience for new hires, helping them feel more connected to the company before day 1. Wrkr Ready delivers a user-friendly platform for new employees to onboard themselves from a mobile device; while accessing all the information and resources they need to get started in their new role.
This is particularly important in fast-paced, high-pressure environments, where new employees must hit the ground running and be productive from day one. Also, it can offer a more inclusive and accessible experience, even for remote and globally dispersed employees, promoting a sense of belonging and community. Thus, digital onboarding solutions can help employers make new employees feel welcome, receive support, reduce stress, increase engagement and improve retention. 
Secure data management with increased employee data privacy
Digital onboarding solutions like Wrkr Ready can provide secure data management, enhancing employee data privacy by implementing various security measures such as;
Encryption: Sensitive information is encrypted to prevent unauthorised access and ensure data privacy.
Access controls: Only authorised personnel are allowed access to employee information, and their access levels are restricted based on their roles.
Data backup and recovery: Employee information is regularly backed up, and a disaster recovery plan is in place to prevent data loss in case of system failures.
Compliance with data protection regulations: The employee onboarding solution adheres to data protection regulations such as HIPAA and GDPR to ensure the privacy of employee information.
Regular security audits: Regular security audits are conducted to identify and remediate any security weaknesses and vulnerabilities in the system.
Providing real-time insights for onboarding and ongoing compliance
Onboarding is not a one-time event. Continuous onboarding involves providing ongoing support and training to employees throughout their tenure with the company. A digital onboarding solution such as Wrkr Ready can help with tracking and monitoring the onboarding process and report critical data, such as;
Onboarding completion rates
Time-to-productivity
Employee satisfaction
Onboarding progress tracking
Areas of non-compliance
Assessing training needs
Re-verification of employee credentials and contracts
With real-time data and analytics, employers can understand how efficiently the onboarding process works, manage areas of non-compliance, and make real-time changes.
Reduce onboarding costs and get employees productive faster
Traditional onboarding processes are time-consuming, expensive, and cumbersome. With digital onboarding solutions like Wrkr Ready, you can;
Eliminate the need for printing and distributing paper-based materials.
Reduce the time it takes to onboard new employees.
Provide a positive first experience for new employees to increase employee retention, reducing the costs associated with high turnover.
Enable remote onboarding, reducing the need for travel and associated expenses.
Automate processes, reducing the workload on HR departments and freeing up time for more critical tasks.
How Wrkr Ready can help you streamline your onboarding and ongoing compliance processes
Wrkr Ready is a secure onboarding and compliance management platform built for HR and payroll teams to;
Simplify your employee onboarding
Streamline payroll processes
Automate your compliance process
Real-time data verification
Secure your employees' data
By embracing technology, businesses can make the onboarding process faster, smoother, and more effective by automating manual processes, providing new hires with an engaging and interactive experience, and providing instant access to information and resources. At the same time, digital solutions also provide HR professionals with the tools and insights they need to optimise the onboarding process and ensure that it delivers the results businesses need. So, consider investing in digital solutions like Wrkr Ready today if your company wants to improve its employee onboarding process. Book a demo here.