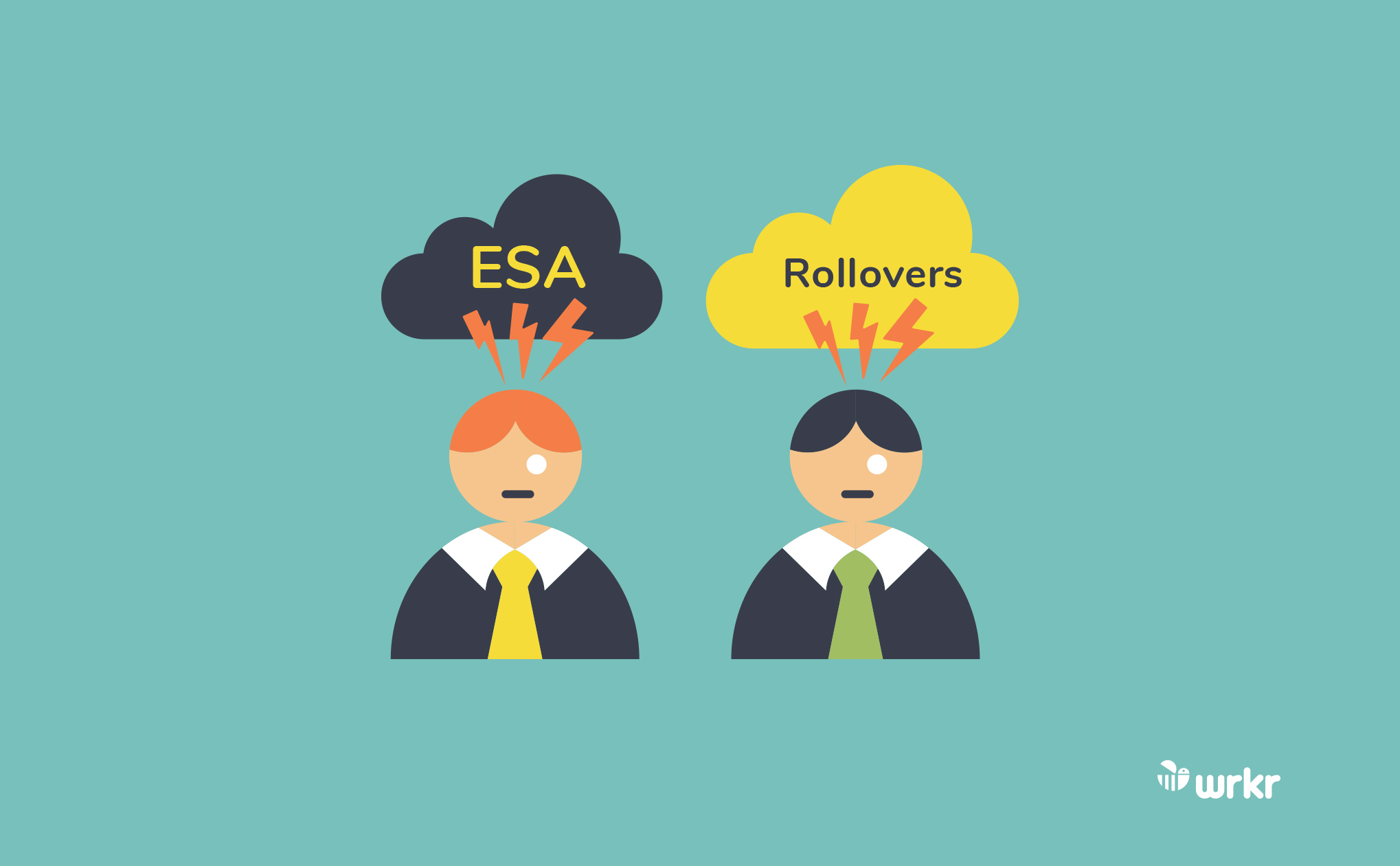 Are SMSF Rollovers causing you headaches? Here's how you can streamline SMSF Rollovers and offer a new service to your clients. 
Self-Managed Super Fund (SMSF) rollovers can be a headache for financial advisors and accountants. With that in mind, Wrkr created an SMSF hub solution for Accountants, Financial Advisors and Tax Agents to manage their clients' SMSF SuperStream requirements on their behalf.
In this blog, we'll explore;
SuperStream Rollovers V3

Rollover compliance issues

Common challenges associated with SMSF Rollovers

A practical solution to streamline the process 
By adopting the Wrkr SMSF hub solution, you can save time, reduce stress and provide a better service to your clients. So, let's dive in!  
New rules have been in place since October 2021. SMSFs are now required to conduct rollovers through SuperStream. A compliant electronic service address (ESA) is now required as a minimum standard. 
Here's where the confusion comes in –  not all ESAs comply with new SuperStream V3 regulations. To conduct Rollovers in and out of SMSFs, an ESA must be SuperStream V3 compliant. A compliant ESA can manage contribution data and Release Authority notifications from the ATO in addition to executing Rollovers.
Many trustees don't have an ESA or only have an ESA that offers Contribution data, so they cannot manage Rollovers or Release Authorities with their existing ESA.
The Challenge: New rules are costing a lot of extra time
Under the new rules, trustees that need to perform a Rollover must have a SuperStream compliant ESA and action the Rollover within three days, which can cause confusion. As a result, intermediaries are dealing with a lot of SOS calls.
The Solution: Wrkr SMSF Hub
Wrkr SMSF Hub is an ATO-registered SuperStream messaging provider. Our cost-effective,  real-time solution helps you manage all your clients' SMSF SuperStream data in one place.
A platform like Wrkr SMSF Hub can save you time and allows you to provide an additional service to your clients. 
Wrkr SMSF Hub enables Intermediaries to view and manage all their SMSF Trustees with a Wrkr ESA. With one simple login, you can:
View all SMSF clients that you have added to your Wrkr SMSF Hub

Manage and perform Rollovers In/Out of the SMSF in a compliant way

Ability to view and manage Release Authorities from the ATO

View and download Employer Contribution data for your SMSF clients
Simplify Rollover processes
Wrkr SMSF hub helps reduce the complexity of the Rollover in and out process. Information is no longer lost in emails, spreadsheets, and other portals. It's all in one place and simple to manage. This is the biggest win for intermediaries with time constraints. 
If you're interested in learning more about SuperStream Rollover V3 requirements of the Wrkr SMSF Hub, please don't hesitate to get in touch!